Recent Posts
Most Popular
How to Monetize Your Job Board Website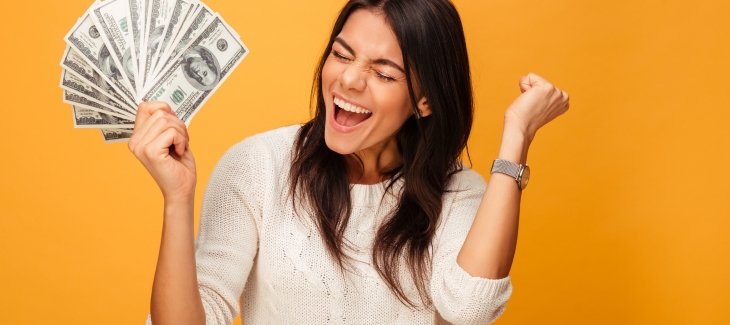 You've decided to build a job board site where, in the most traditional form, employers can post jobs and candidates apply for said jobs. If you're new to the job board industry, it's important to understand how to drive revenue so you can make money. That's the ultimate goal, right?
According to a 2020-2021 study by Jeff Dickey-Chasins at Job Board Doctor, 68% of job board operators rely on duration-based postings (single posts, packages, or subscriptions) as their primary revenue source.
You'll want to get a duration-based posting set up as the meat of your revenue stream, but there are plenty of other ways to monetize your job board.
Let's take a look at some of the best ways to monetize your job board:
Job Postings
The most common revenue model for job board owners is to charge one-time fees for job postings. This is a great option as you're getting your job board off the ground. It's helpful to check out what type of job posting rates your competitors are offering. This will help you understand what employers in your industry are willing to pay for job postings.

Recurring Subscriptions
The obvious benefit of recurring subscriptions is in the name – recurring. That means continual revenue for you as the job board owner.
We recommend doing some research on competitors to see how they're charging and also look at the time-to-hire for your niche. A small employer hiring bartenders is likely not willing to pay for a subscription if they fill jobs in a few days. However, if you have a nationwide restaurant chain that is continually hiring bartenders, a subscription makes sense.
Featured Jobs & Employer Ads

Give those jobs a boost! Featured jobs on your job board get more traffic and engagement from site visitors, so take advantage of that by upselling to your employers.
Make sure you understand where the Featured Jobs will appear on your site so you can educate employers on how they will see more traffic, and likely more applies, as a result of purchasing.
Resume Database Access
Employers who are willing to spend money on your site to post jobs are likely interested in much more than just job postings. They wouldn't be investing in posting jobs if they didn't want to find quality candidates.
Using a job board platform that captures candidates' registrations means you're in a perfect place to build out a database where you can charge employers to access that information. This makes your site more than just a job posting site; it gives employers a reason to keep logging in and using your site.

Video Interviews
One of the latest technologies available to integrate with your job board is video interview software. If you leverage this, you can charge employers to use this to invite candidates in your database to interviews. This is a huge selling point for organizations hiring nationwide, worldwide, or just remotely. It gives employers a chance to meet their candidates face-to-face. Video interview software can also include an option for screening candidates, which is another upsell to your employers. Be sure to find out exactly how the video interview software works so you can create marketing materials for your employers.
Add this to recurring subscriptions or charge as a separate product add-on for your employers.
Job Backfill
No one wants to visit a job board without any jobs! Backfilling your job board with jobs from vendors like ZipRecruiter, Indeed, and Juju is a great option to give candidates a reason to come to your site.
Backfill jobs are not posted natively on your site. When site visitors click to view these jobs, they will be redirected to the source website to complete the application process. You get paid from the vendor on a revenue share model, usually a CPC (Cost Per Click), so they pay you a set $$ for each click that goes to their site.
Google AdSense
Google AdSense is one the easiest ways to start monetizing your website, if not the most profitable. It's simple to set up too:
Place the code on your site to start hosting ads

How much you can earn depends solely on the volume of traffic to your site and the number of people who click on the ads. There will still need to be some marketing done to get people to visit your site.
Although this is an easy win for generating revenue on your site, keep in mind that too many ads on your site can impact your brand and make your site look "spammy." Use this sparingly.
Banner Ads
Banner ads are one of the most commons revenue models for job board owners to leverage. You can sell ad spaces on your job boards to companies providing services or products closely related to your niche and charge a monthly fee for the same. Like Google AdSense, you'll want to use banner ads on your job board carefully, so it doesn't end up looking cluttered with ads.
We've covered the most common monetization methods for job boards, but creative site owners are always coming up with new and creative ways to increase their revenues. Some examples include:
Email Blasts
Account Management
Sourcing Assistance

Generally, your primary source of revenue as a job board owner will be job postings (either individually or from recurring subscriptions). As we outlined though, there are plenty of other options to help drive revenue for your job board. See what works for your business model!