Recent Posts
Most Popular
Braintree Payment Gateway
The HiringOpps platform allows you to use Braintree as your online payment provider to process credit cards online securely.
To integrate HiringOpps website with Braintree, navigate to Settings > Payment Gateway Settings. Check the Enable Credit Card box. Then select Braintree from the Credit Card Vendor dropdown.



Complete the required information for the credit card vendor you selected. If you want to charge a credit card fee (percent), you can also enter that on this page.
You can create a Braintree account at https://apply.braintreegateway.com/. Braintree supports payments in the US, Canada, UK, mainland Europe, and more. Visit their site for a full list: https://www.braintreepayments.com/country-selection
You will need the following codes/keys from your Braintree account. If you don't have them, you should click Generate New API Key and Generate New Tokenization Key. For help locating your API keys in your dashboard, navigate to https://articles.braintreepayments.com/control-panel/important-gateway-credentials#api-keys.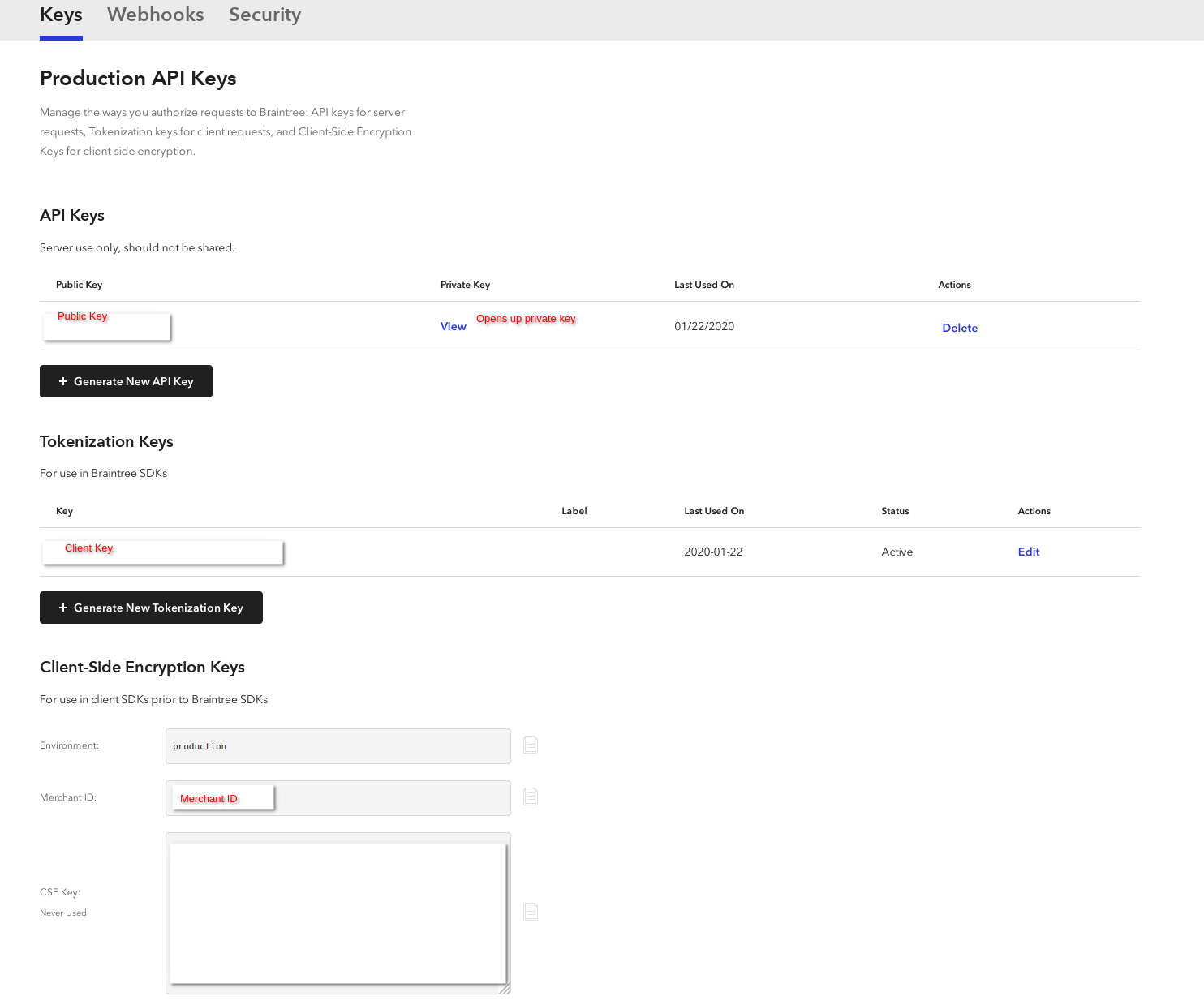 You will enter the Braintree keys into your HiringOpps admin panel here: